Welcome to the wood category for the Sir Grout Central New Jersey Blog. Here you'll find blog posts related to wood surfaces that we've restored. See the amazing transformations with the included before and after pictures. Feel free to share and leave your comments.
Published August 26, 2019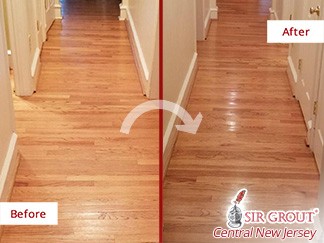 No Sanding Wood Armor: Professional Restoration Service in Haddonfield, NJ to Enhance and Protect Harwood Floors
A couple from Haddonfield, NJ recently purchased a new home. It had gorgeous hardwood flooring. They loved the elegant look of the floor, but they noticed the wood had a dull appearance. They moved into their new home and tried to find a solution as soon as possible.
READ MORE