Welcome to the Sealing category for the Sir Grout Central New Jersey Blog. Here you'll find blog posts related to stone, tile, and wood that we've restored. See the amazing transformations with the included before and after pictures. Feel free to share and leave your comments.
Published April 18, 2018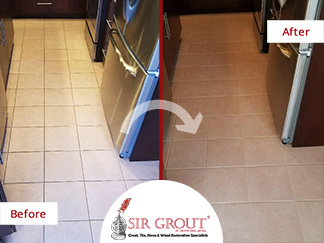 Our Tile and Grout Cleaners in Manchester Township, NJ, Totally Changed the Appearance of This Kitchen Floor
Kitchen floors are one of the surfaces that gets dirtier in a house. Usually, there are food spills and a great deal of traffic from people or pets. Because of this, it is very hard for homeowners to maintain their kitchen floor in perfect condition.
READ MORE
Published December 27, 2017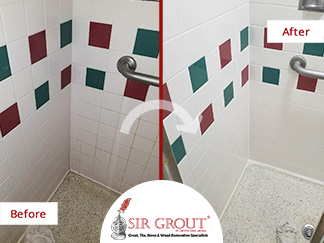 These Hospital Showers Have Been Completely Renewed Thanks to Our Tile Cleaning Service in Woodbury, NJ
Public health facilities need quick and efficient maintenance procedures to avoid interruptions in their services. In addition, maintenance is key to guaranteeing healthy and safe conditions for patients. All cleaning procedures must be consistent and thorough.
READ MORE