Sir Grout of Central New Jersey Receives Angie's List's Renown Super Service Award for the Sixth Consecutive Year
Sir Grout of Central New Jersey's outstanding services has earned them Angie's List's 2019 Super Service Award for the sixth year in a row.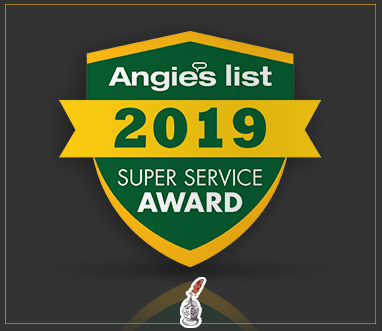 Manasquan, NJ – (PR – 03/09/2020 11:00 AM EST) – Sir Grout has the privilege of being one of the few hard surface restoration companies in Central New Jersey to receive Angie's List coveted Super Service Award. This award is only given to those capable of meeting higher demands without compromising the quality of their work.
Angie's List is a reputable online directory for home improvement services. On this website, users submit detailed reviews and grade companies based on their performance. Only the companies that have maintained an "A" rating throughout the year are eligible to receive the Super Service Award. The companies must also be in good terms with Angie's List, pass a background check, and follow the website's guidelines.
"We have very high standards; only the best hard surface restoration companies were given the 2019 Super Service Award," stated Angie's List founder, Angie Hicks. "We take the evaluation process seriously, making sure that those who have been selected truly stand out from their peers," she added.
Sir Grout Central New Jersey received a constant stream of positive reviews throughout 2019, showing why this franchise was given the sought-after recognition by Angie's List. After winning the award, Sir Grout Central New Jersey's owner Kris MacDermant stated, "Receiving this award for the sixth year in a row only confirms we're doing the right thing. Every year we strive to do what's best not only for us but for every single one of our customers. We'll continue to do everything we can to live up to the reputation we have created for ourselves."

If you are in the counties of Atlantic, Burlington, Camden, Cape May, Cumberland, Gloucester, Mercer, Monmouth, Ocean, or Salem, you can request Sir Grout Central New Jersey's award-winning restoration services by calling at
(732) 551-3737
. You can also visit their website
www.sirgroutcentralnj.com
to learn more about their residential and commercial services.