Residential Tile and Grout Cleaning and Sealing
When was the last time you had the tile and grout surfaces in your home cleaned and sealed? If you can't remember, or if it's been a while, now is the time! The tile and grout surfaces in your home can easily become dirty and unattractive, which is why they need to be periodically cleaned and sealed.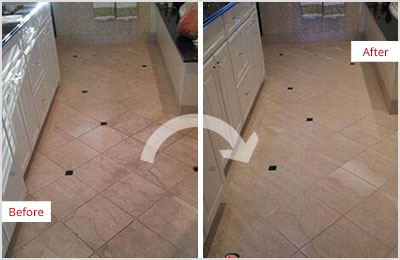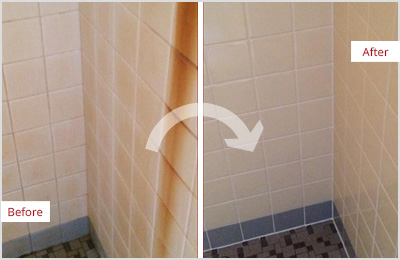 Cleaning and "Clear Sealing"
We first apply a non-toxic, pH-neutral cleaner to your tile and grout. We then deep clean your tile and grout by machine with a high-speed, yet gentle scrubber that also extracts the dirt from your tile and grout. For particularly stubborn areas, vapor steam cleaning may be used. Our final step is applying Sir Grout's proprietary Tile Armor, a tile and grout protector, to seal and protect against stains and spills. Tile Armor is nontoxic, water-based, and safe for families and pets.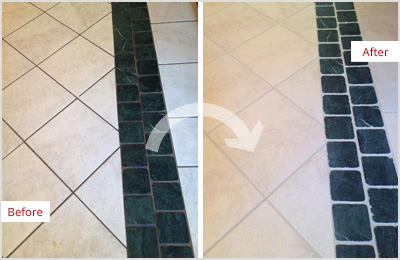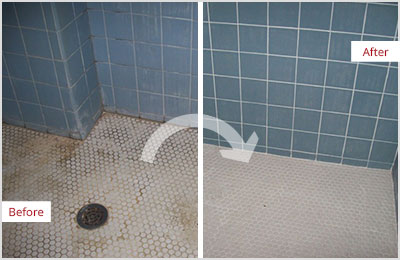 Advantages:
Moderate cost
Deep cleans dirt and grime that regular cleaning cannot
Leaves floors looking bright and refreshed
Clear Seal protects against staining and allows tile and grout to be cleaned more easily
Disadvantages:
May not fully remove all stains from grout
Clear Seal needs to be re-applied approximately every 12-24 months
Click on the links below for information and pictures about the other
Residential Tile and Grout Services
we offer:
Sir Grout Central New Jersey also provides the following
Residential Services
: