Welcome to the Sir Grout Central New Jersey Blog where we discuss topics of interest pertaining to the hard surface restoration industry.
Published March 27, 2017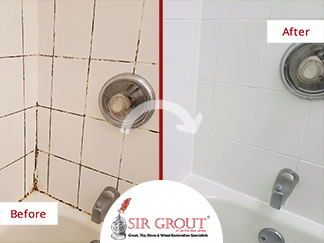 From Grimy to Astonishing: See how a Grout Cleaning Service in Toms River, NJ, Restored this Bathroom's Marvelous White Tiles
There are times when your bathroom can turn into your worst nightmare. Peel and cracked grout lines, grimy tiles, and an overgrowth of mold are clear signs your bathroom needs help.
READ MORE
Published August 26, 2016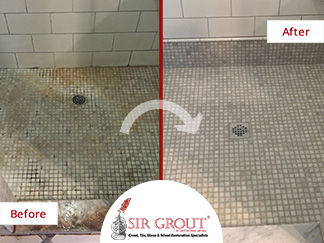 Read How a Grout and Stone Cleaning Service in Wall, NJ Gave This Marble Shower an Extraordinary New Look
These Central New Jersey residents moved into their current house just after getting married. When they bought the place, they made some changes to it, including a new marble shower.
READ MORE